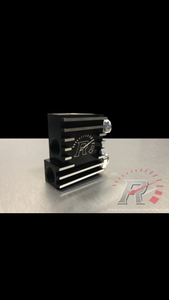 The factory bypass forces the transmission to generate unnecessary heat, is restrictive, and can also stick in the bypass mode and cause extremely high temperatures and even catastrophic failure.
The revmax bypass greatly improves cooler flow and drastically reduces transmission operating temperatures.  (Not recommended for vehicles that see temperatures in the teens or lower for extended amounts of time).
This also allows you the ability to flush your transmission lines.
With the factory bypass in place, it takes a heated flush machine to close the bypass and clean the entire system.  With the Revmax bypass delete, you are now able to clean the transmission lines more effectively.